BCHS Blog
Read all about BCHS's recent findings below.
Victorian Era Valentines
A new exhibit of Victorian Era Valentines will open in the Butler County Historical Society on February 14th and run through mid-April.  The exhibit is free to the public and will feature a variety of ways people expressed their love and affection for their sweethearts, spouses and others during the period from 1850 to 1900.  It will be in the Emma Ritchie Auditorium of the BCHS, 327 North 3rd Street, Hamilton.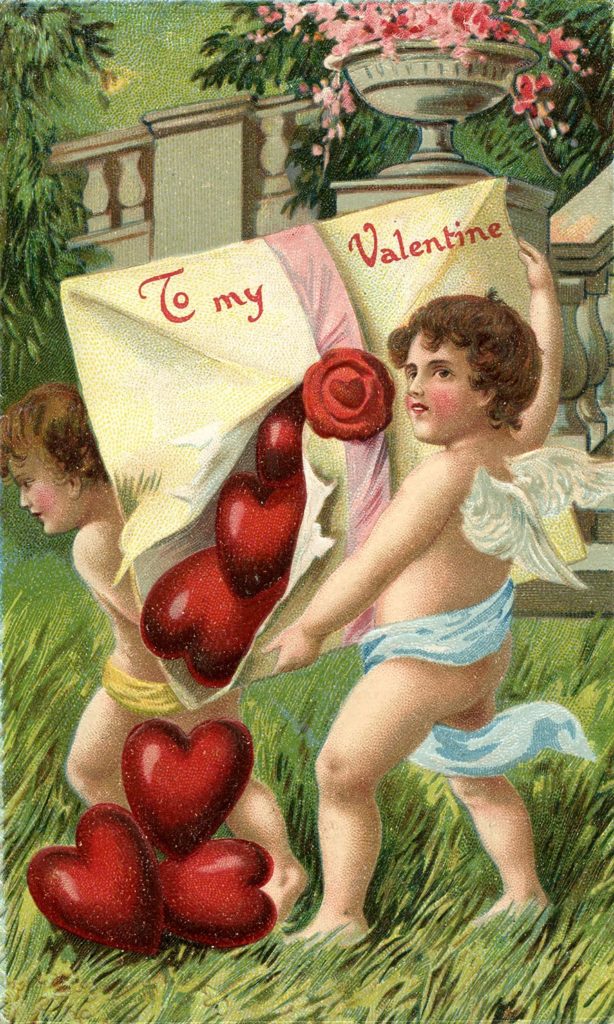 On Friday, February 15, a reception and special Valentine's Day program for the historical society's members will be held from 6 p.m. to 9 p.m.  A wine and cheese reception will begin at 6 p.m.  BCHS Executive Director Kathy Creighton will discuss how the celebration of Valentine's Day evolved at 7 p.m.  She will present how Cupid, flowers, and love became part of the holiday as reflected in Victorian Era cards.  Non-members who wish to attend the event can join the society during the evening.  People planning to attend are requested to RSVP.
BCHS Exhibit About Ice-Making to Honor Ice Fest Celebration
The Butler County Historical Society is presenting an exhibit tied to next week's Ice Fest 2019 celebration organized by the City of Sculpture. The exhibit is free to the public and will open in the Emma Ritchie Auditorium of the BCHS on January 18 and run for two weeks until January 26.
The display features vintage tools which were used to harvest natural ice for the many ice-making companies in Butler County during the 1880s and 1890s when the industry thrived. Some of the items on view are ice saws, pikes, ice plows, ice tongs and smaller hand tools. Several of the companies with ice fields along the Miami-Erie Canal and Hamilton's hydraulic reservoirs will be featured in the exhibit.
Also on view in the Emma Ritchie Auditorium will be the BCHS Victorian Christmas Village display. This display features more than 60 porcelain lighted buildings, several horse-drawn carriages, over fifty trees and nearly 300 costumed figures that capture the colorful daily life of Victorian London, England in small scale. It includes several churches, fire and police stations, three pubs, more than forty stores and shops and a special "museumland" that includes an opera house, museums of modern art, natural science, history and an observatory.
Historical Society Seeks Photos and Stories of Butler County Residents Who Served During World War II
The Butler County Historical Society is asking area residents that had relatives who served in any of the military branches during World War II or worked in support of the country's war effort to share their family's photos and stories for an exhibit honoring the 75th anniversary of America's participation in the "D-Day" invasion of Normandy on June 6, 1944. The society is seeking photos of Butler County men and women dressed in their military uniforms, taking part in war action or working in local companies that contributed to the war effort. Selected photos and stories about the person's service will be included in the exhibit. Persons who would like to offer photos and stories for the exhibit should contact Executive Director Kathy Creighton by calling 896-9930.
The society's World War II exhibit will open on June 6, 2019 and will run through the end of the year. It will focus on county residents who served during the war in the military or on the homefront in support of the war effort.
The Butler County Historical Society, located at 327 North Second Street, Hamilton, is a private non-profit formed in 1934 to preserve and promote the history of Butler County through the collection and conservation of artifacts and the sharing of knowledge through education and community engagement. It owns and operates the Benninghofen House museum, a high-Italian style home built in 1863 that is filled with the furnishings of a wealthy family during the Victorian Era. It is open to the public from 10:00 a.m. to 3:00 p.m. Tuesdays, Thursdays and Fridays and from 10:00 a.m. to 1:00 p.m. Saturdays. Group tours of the Benninghofen House Museum can be arranged by calling 896-9930.
New Officers and Board Members for 2019
Butler County Historical Society Names New Officers and Board Members for 2019
The Butler County Historical Society will begin 2019 with a new slate of officers when the Board of Trustees meets on Thursday, January 17. Brian Smith will return for a second year as the board's president. He is a Ross School District English teacher and is entering his fifth year as a board member. The new vice-president is Jack Armstrong, retired media consultant and long-time executive of TV Hamilton.
Greg Young, retired superintendent of the Ross School District, will serve as board treasurer. Young served as board president for three years when he was on the board from 2007 through 2012. Patty Fawns, is returning to serve on the board as its secretary. Fawns previously served as a board trustee for six years. Returning board members are Liesl Bauer, Chris Carroll, B. Gayle Niehaus, Richard Piland and Katie Wright. Kathy Creighton remains the society's Executive Director, a position she has occupied since 2010.
New members of the board of trustees will be Sara Butler who is returning to serve on the board for a second tour of service and Joanne Williamson. Butler was a board member for six years from 2011 to 2017 when she was the society's vice-president for four years. Williamson is beginning her first year as a trustee. Leaving the board are William Groth, who served three years as treasurer and Richard O Jones, the society's secretary for four years.
The society's Board of Trustees oversees the BCHS programs, exhibits, operations, and efforts to preserve and interpret Butler County's rich heritage. During 2018, more than 10,600 people visited the society to conduct research, tour the Benninghofen House museum, attend a lecture series program, visit an exhibit, or attended a Speaker's Bureau presentation.
Butler County Historical Society Annual Meeting To Be Held November 8th
The 84th Annual Meeting of the Butler County Historical Society will be held at the Fitton Center for Creative Arts, 101 S. Monument Avenue, Hamilton, on Thursday, November 8th. A cash bar will be available beginning at 5:30 p.m. followed by dinner at 6:15 p.m. which is being prepared by Two Women in a Kitchen, one of the top caterers in the area. A brief business meeting after the dinner will feature an annual report of the society's activities during 2018 and the election of the society's new board members and slate of officers for 2019.
Jeff Suess, local history author, will speak on the Hidden History of Cincinnati. He is the librarian of the Cincinnati Enquirer, where he keeps the newspaper archive and writes about Cincinnati history. Suess grew up in Modesto, California, and graduated from San Francisco State University. He lives in White Oak on Cincinnati's West Side with his wife Kristin and their daughter Dashiell.
Suess' books include Lost Cincinnati, Hidden History of Cincinnati, and Cincinnati Then and Now. His presentation will tell some of the colorful local stories that have been lost to time. Hear about the deadliest maritime disaster in American history, the country's first train robbery, the death of the last passenger pigeon on earth, and the day Annie Oakley outshot her future husband, Frank Butler, when she was a teenager. Suess reveals some of the triumphs and tribulations of the first major American city founded after the American Revolution. Copies of Suess' books can be purchased from the author after his presentation.
The dinner and meeting are open to all historical society members and the public. Tickets are $40 for individuals and $75 for couples. People interested in attending should make reservations for the event no later than October 31st by calling the society at 896-9930.
BCHS to Re-open the Butler County Soldiers, Sailors & Pioneers Monument Memorial Day and Weekends During June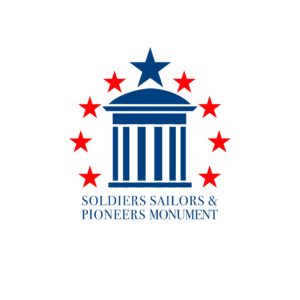 The Butler County Historical Society will re-open the historic Soldiers, Sailors and Pioneers Monument on Front Street, Hamilton, for Memorial Day visits from 10 a.m.-4 p.m. on May 28th. Visitors can see the names of several thousand soldiers engraved on the marble walls, view the beautiful stained glass windows honoring the role of women during wartime and meet the monument's new curator, Butch Frederick.
The interior of the monument will appear as it did when it first opened in 1906. It also will be open during Thursdays through Saturdays, from 10 a.m. to 4 p.m., the entire month of June. During this initial period visitors can view boards telling about the history of the monument, the story of the "Billy Yank" statue on the top of the building, and review future improvements and programs being planned.
The BCHS is in charge of the day-to-day operations of the facility and will develop exhibits and programs for the public through a cooperative agreement with Butler County Commissioners.
Jack Armstrong, BCHS Monument Committee chairman, said "we plan to create professionally- designed exhibits and displays that change regularly. They will be informative, educational and engaging presentations of Butler County history, wars and local personnel stories."
"We hope to bring modern digital technology on line in the monument," Armstrong said. His plans include adding digital photo kiosks featuring interactive audio and video presentations, a digital master directory of all Butler County veterans and create the ability to provide digital technology tours for smart phones, tablets, laptops and other wireless devices.