BCHS Blog
Read all about BCHS's recent findings below.
1913 Flood Slide Show Lesson
BCHS Temporarily Closed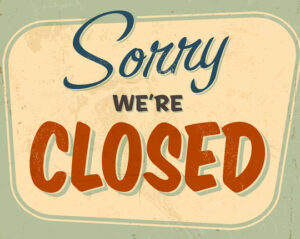 The Butler County Historical Society will remain closed during this "Stay at Home" time period. Staff will be working from home, so please feel free to email us with any questions or research requests you have. We will also be adding some history lessons on here soon for those who are doing remote education and are looking for some additional history material (more information to come). There are also PowerPoints from some of our Speakers Bureaus and a driving tour to see the Historical Markers located in Butler County that will be released soon! We encourage you to "like" us on Facebook to see more interesting post about Butler County History. Thank you!
BCHS closed to the public until further notice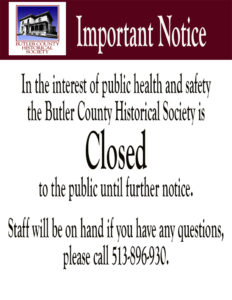 The Butler County Historical Society will be closed to the public, due to the corona virus. Staff will be at the BCHS for any research requests, so feel free to give us a call. We will be monitoring the situation closely, and will let you know when we will be reopening. Everyone stay safe and stay well!
BCHS Seeks Photos and Stories of Residents Involved in Women's Suffrage Movement, 1910-1920
The Butler County Historical Society is asking area residents that had relatives or family members who took party in the local effort to win women's suffrage and passage of the 19th Amendment to consider donating photos, memorabilia and other historical artifacts for use in an exhibit. The BCHS is preparing an exhibit honoring the 100th anniversary of the ratification of the 19th Amendment in 1920 and is seeking artifacts such as flags, buttons, diaries, dresses and photos of local residents taking part in parades or public gatherings. The effort to give women the right to vote took decades but the exhibit will primarily focus on developments that occurred during the 1910 to 1920 decade.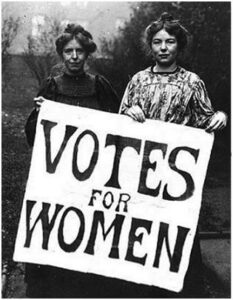 Persons who would like to offer photos, artifacts and family stories for the exhibit should contact Executive Director Kathy Creighton by emailing her at kathy@bchistoricalsociety.com or calling her at 513-896-9930. Even though the society, located at 327 North Second Street, Hamilton, is closed during February and March for remodeling, arrangements will be made to receive all contributions.
BCHS to Hold a Ghost Hunt
Beginning and advanced ghost hunters will have the opportunity to find out about the "spirits" thought to haunt the Butler County Historical Society's complex at 327 North 2nd Street, Hamilton. Two special sessions are scheduled for January 25th, one at 6 p.m. and one at 9 p.m. Each two-hour session includes a tour which will introduce participants with the "spirits" believed to inhabit the Benninghofen House including pioneer leader James McBride (1788-1859), Wilhelmina Benninghofen (1858-1892), Civil War General Ferdinand Van Derveer (1823-1892), or Indian military leaders Blue Jacket and Little Turtle.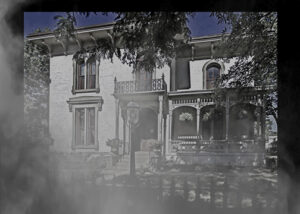 Tickets for each session are limited and cost $25.00 per person, paid in advance. A limited number of tickets for the 6 p.m. session are still available but the 9 p.m. session is sold out. Veteran paranormal investigators are encouraged to bring their own electronic devices, EMF meters, digital thermometers, and thermographic cameras to conduct their own investigation. The BCHS will have a number of divining rods on hand for people to use during the sessions.
Guest Speaker Explains How the Rentschler Family Shaped Hamilton
Join the Butler County Historical Society as guest speaker Charles E. Rentschler of Hartsville , Indiana , presents the history of the companies formed by industrialist George Adam Rentschler, his sons and grand children. His talk, "How the Rentschler Family Shaped Hamilton," will be at 1 p.m. on January 18 in the Emma Ritchie Auditorium at the Butler County Historical Society, 327 North 2nd Street , Hamilton . The program is free to the public.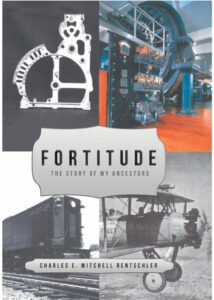 Rentschler who served as president and CEO of Hamilton Foundry and Machine Company from 1985 to 2001 will tell the story of his grandfather and patriarch of the family, industrialist George Adam Rentschler. Rentschler was one of the founders of Hooven, Owens, Rentschler (HOR) in 1880 and Hamilton Foundry and Machine Company in 1892. HOR merged with Niles Tool Works in 1928 to form General Machinery Corporation which, after two other mergers, became Lima-Baldwin-Hamilton Corporation in 1950. Hamilton Foundry and Machine Company survived as Hamilton Allied Corporation until the local foundry closed in 1984.
George Rentschler's three sons also made substantial contributions to the development of the city. George A Rentschler, the speaker's father, served as president of General Machinery Corporation and merged it with Baldwin-Lima-Hamilton in 1950. Gordon Sohn Rentschler worked to create the Miami Conservancy District after the 1913 flood and went on to build New York 's National City Bank into the enormous CitiBank. Frederick Brandt Rentschler formed Wright Aeronautical Corporation, Pratt and Whitney Aircraft Company and, with partners Chance Vaught and William Boeing, United Airlines.
Speaker Rentschler has worked as a machinery analyst, management consultant, production manager, and served as president and CEO of Hamilton Foundry and Machine Company from 1985 until the firm ceased operations in 1997. After retiring in 2009, Charles researched and wrote The Cathedral Builder: A Biography of J. Irwin Miller, the long-time CEO of the Cummins Engine Company. In 2018, Rentschler published Fortitude: The Story of My Ancestors in which he describes the contributions and history of the Rentschler family. Copies of Rentschler's book will be available purchase and author signing after the program.