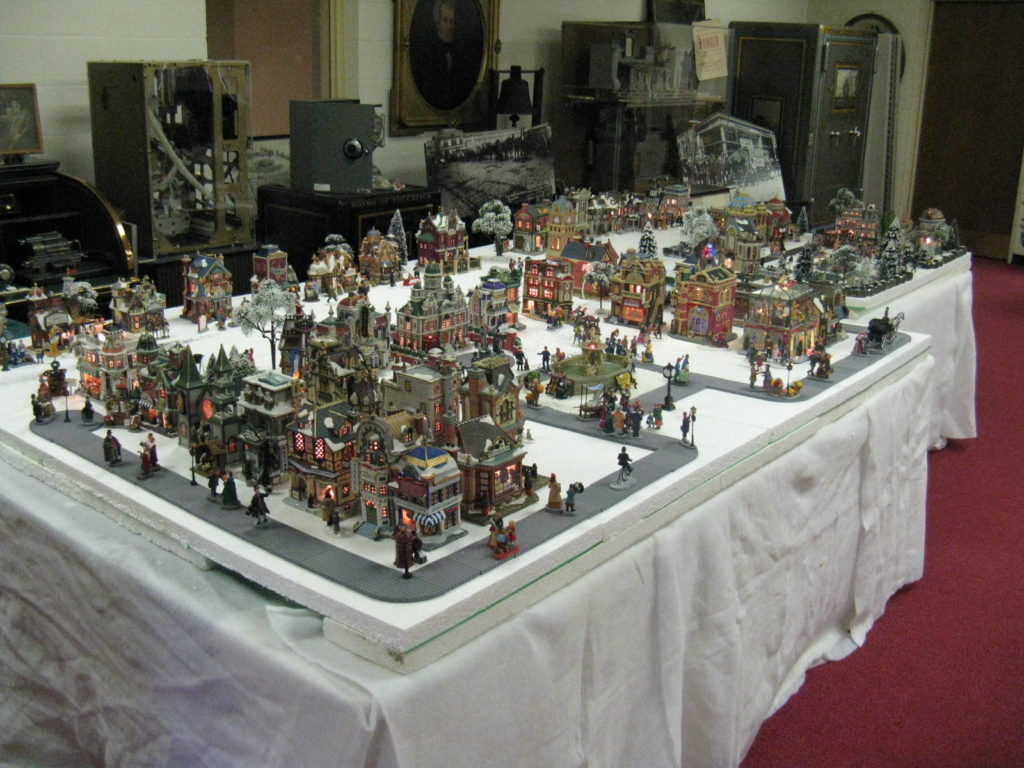 During this holiday season visitors to the Butler County Historical Society can take a trip back to the elegance of the Victorian era.
On display in the society's Emma Ritchie Auditorium will be 45 porcelain lighted houses and nearly 200 costumed figures that capture the colorful daily life of the village's citizens in small scale.
The entire village is part of a collection of porcelain buildings owned by Richard Piland, a member of the historical society's board of trustees.
The display includes several churches, fire and police stations, two pubs, several traditional shops and a special "museumland" that includes museums of modern art, natural science, history and an observatory.
"I've been collecting these Lemax Caddington Village lighted houses for about twenty years," Piland said.  "They are a bit addictive because they are so enjoyable to see during the Christmas season and I started adding one or two each year.  Now I have so many I can't put them all out in our home so this display is a real treat for me because the entire Caddington Village houses I own are in this layout."
The Victorian Village display is housed in the Butler County Historical Society, 327 North 2nd Street, Hamilton.  It is open to the public Tuesday through Friday from 9 a.m. to 4 p.m. and Saturdays from 9 a.m. to 2 p.m.
Free parking is provided at the society.